Jason McMaster's memories of Lemmy Kilmister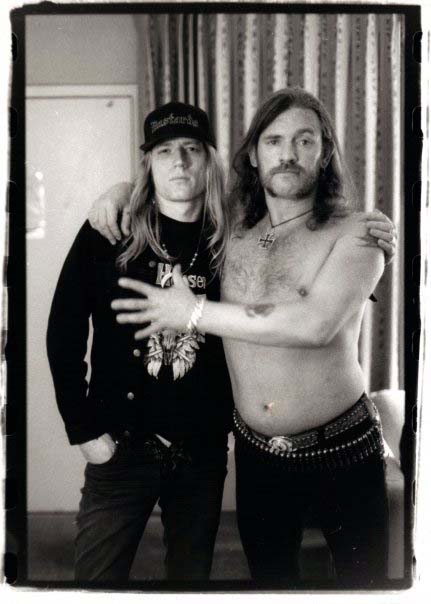 Year 2015 ended in a very sad way for Motorhead's fans: the loss of Lemmy Kilmister, leader and founder of the band.
Jason McMaster, who begins his carrer as frontman of Dangerous Toys and currently performing with Broken Teeth, shares some of his favourite memories of Lemmy.
His story begins when he was 17 years old and he heard Motorhead for the first time, and continues with the first time he and his previous band, Dangerous Toys, met Lemmy at the Rainbow Bar & Grill in 1988: they were recording with Max Norman, at Sound City studios in Van Nuys, California. Max said Lemmy that Jason did his impersonation. It was ridiculous, he said, but they all wound up sitting at his table for hours.
He remembers summer 1991, when Dangerous Toys were second on the bill of the legendary Operation Rock N Roll U.S. tour with Judas Priest, Alice Cooper, Motorhead and Metal Church: in that occasion he saw Lemmy everyday for about two months and he could hang and learn "Lemmy things".
Jason can't forget the time Lemmy gave him his number or when Lemmy offered his lyrical skill when the Dangerous Toys were writing their new music.
memories of Lemmy Kilmister – the words of Jason McMaster
As a Motorhead fan, Jason will always keep these memories in his heart:
We were not close, but you brought me in and fed me. I will never leave you. Thank you sir. I believe in Motorhead. Greatest words I've ever said, Motorhead, never dead.